What to wear when you workout: A guide to my favourite fitness clothing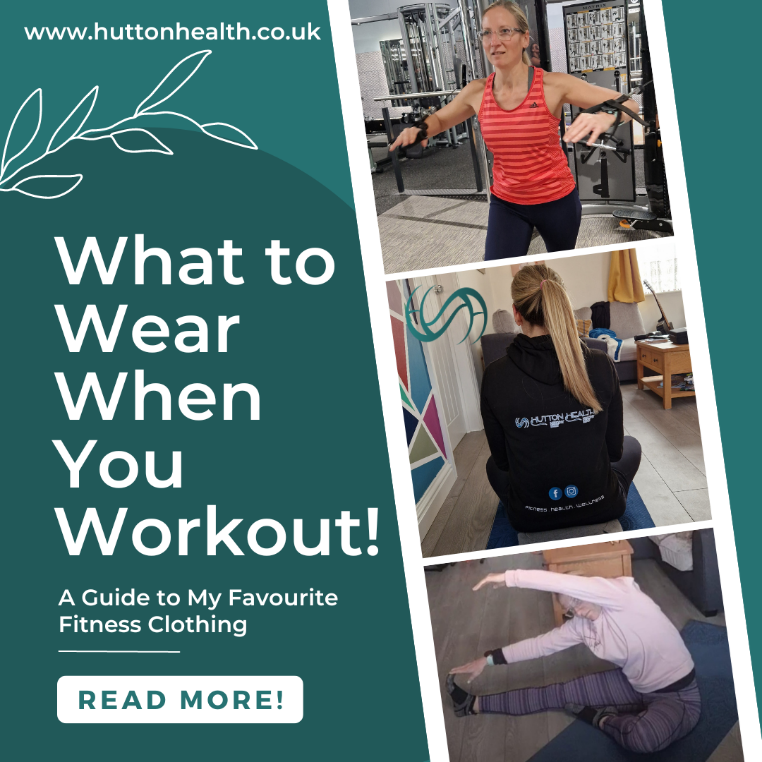 (This post may contain referral links. Please read my disclaimer for more info.). As an Amazon Associate I earn from qualifying purchases.
Although what you wear to workout doesn't affect the success of your fitness journey, they can help make you feel comfortable and confident while you exercise.
No pair of leggings will make you run faster or lift more weight, but a great fitting pair may inspire and motivate you to put them on and workout.
For some people, workout clothing can be a source of stress and a reason not to workout as they don't feel like their bodies 'fit' in exercise clothing.
There is no need to buy a new wardrobe to start a fitness journey or to increase your fitness. Start small, with a few key pieces of fitness clothing, and invest in more as needed to help you reach your health and fitness goals.
Fitness clothing serves as a great reward on your fitness journey. Consider tracking your small wins and fitness achievements to work toward a reward of a new piece of fitness clothing to add to your wardrobe.
Here are some tips for choosing fitness clothes:
Lightweight and breathable:
As much as a baggy, comfortable pair of joggers may feel like an easy choice to throw on for a workout, the thick material will quickly make you overheat and drown in sweat.
Workout clothing should be lightweight and breathable to help keep you at a comfortable temperature when you are working out.
Sweat wicking:
As you start to sweat, it is important to wear clothing made of fabrics that pulls the sweat away from your body. This sweat wicking helps keep you cool and dry as you workout.
Your body sweats as a way of maintaining its body temperature. Even in the winter, your body will produce sweat if you are workout out outside. Sweat wicking clothing will ensure that the moisture does not stay on your body, making you feel cold and clammy.
Functionality:
When you are working out, it is important to wear fitness clothing that suits the form of exercise you intend to do to avoid chafing and awkward exposure during your workout.
'Athleisure' is popular in the fashion industry right now, but some of the 'fashionable' styles wouldn't stand up to a run or a HIIT workout!
Full support tops and bras with adjustable straps can transform your confidence during a workout, as can a great fitting pair of leggings.
Don't sacrifice fashion for function when you are looking for fitness clothing to wear for working out.
Choose your colour:
Workouts and running make your body sweat; if you are concerned about sweat marks, choose dark colours that will hide any moisture marks on your clothing.
I truly LIVE in my workout clothes; from the time I wake up to the time I go to bed. With my active lifestyle and career, fitness clothing has taken hold as my daily wardrobe choice.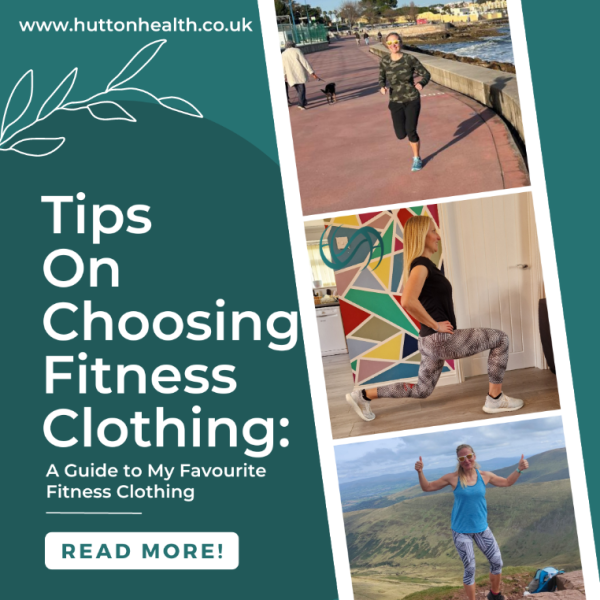 My favourite fitness clothes:
I have invested in ridiculous amounts of fitness clothing over the years, with some pieces that I gravitate to regularly and others that rarely leave my closet.
Leggings:
I love Sweaty Betty leggings. They fit well, make me feel supportive and are made of a comfortable fabric. My favourite leggings have pockets down the side that allow me to keep a car key or phone if I am out for a run or walk.
High support bra:
There are lots of different styles of sports bras, and what works for me may be different than you. I find a cross in the back helps me feel supported if I am running or doing a high impact workout.
I find the Shock Absorber Ultimate run bra a good option for me.
Sportshoes has a good selection of bras at discount prices and is a great place to look if you want to try a few different types (and it does have a good selection of Shock Absorber bras as well!).
Shorts:
I was never confident working out in shorts when I was younger. I am now on a mission to 'WEAR THE SHORTS!' Honestly, they have been a game changer for summer runs and workouts.
Before I found a longer pair of good fitting shorts, I couldn't exercise for long before I was chaffing between my legs. I would continuously be pulling down and repositioning my shorts as I exercised and never found them comfortable.
My favourite shorts are from Sweaty Betty. They come in different lengths – either 6 inch or 9 inch, stay in place perfectly while I am exercising and are incredibly comfortable.
Tops:
I don't personally like to exercise in tops that are tight fitting. I am all about comfort! Wear what makes you feel confident; if you are self-conscious moving in what you are wearing, then it is not the right top for you.
I like the Pacesetter running vest from Sweaty Betty. The fabric doesn't cling to me so I feel like I can move freely and comfortably no matter what type of exercise I am doing. The back is also big enough to cover any style of sports bra.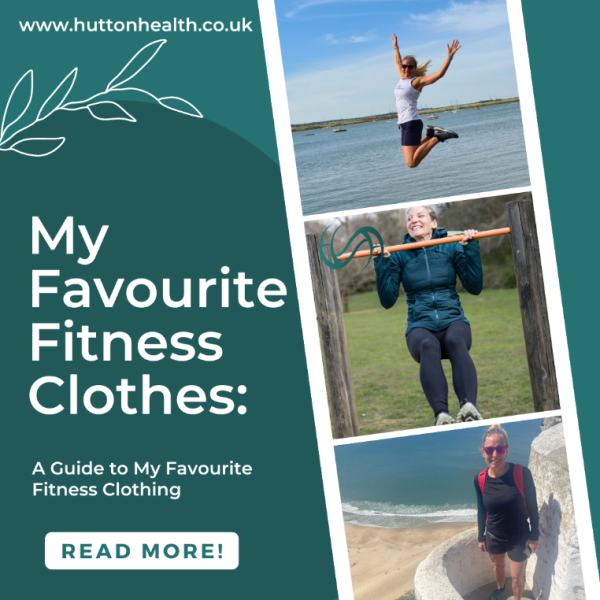 Ultimately, there is no right or wrong clothing to wear to workout, provided what you choose makes you feel confident and comfortable while you are exercising.
Resist comparing yourself to others and remind yourself – YOU DO YOU. What others are wearing doesn't matter, your workout style is powered by you.
You may also be interested in: