Benefits of Working with a Health and Fitness Coach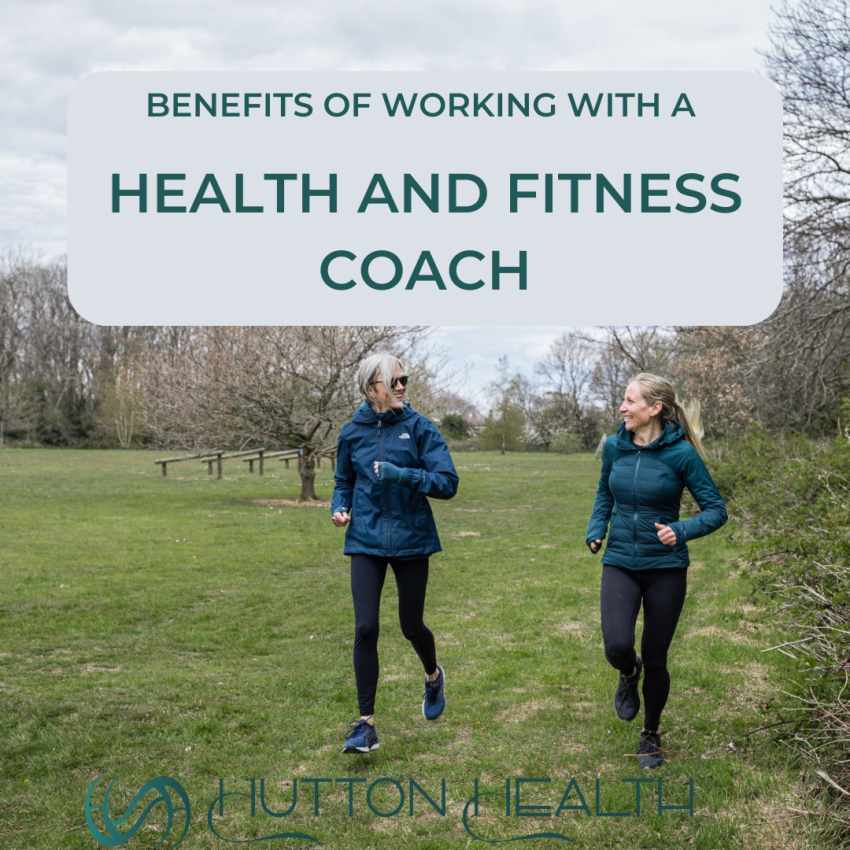 (This post may contain referral links. Please read my disclaimer for more info.). As an Amazon Associate I earn from qualifying purchases.
If you are serious about making a change, there is one key that can increase your chances of long term success; HIRING A GREAT COACH. A coach can help you reach new levels, learn something new, achieve your goals and give you the POWER to succeed. 
Whenever I have truly wanted to make a change in my life, I have invested in a coach to help.
When I started Hutton Health, I worked with a business coach
I have worked with countless sports coaches throughout the world
I have worked with mindset coaches 
I continuously take courses to learn new skills and upgrade my knowledge
Here are 5 benefits of working with a health and fitness coach
1. A health coach can help you take the first step
The world of health and fitness can be overwhelming with the immense amount of conflicting information, tips and strategies promising to make you 'lose belly fat fast', 'reduce a dress size' or other such drastic progress. A coach can help shift your feelings of overwhelm into easy-to-follow action.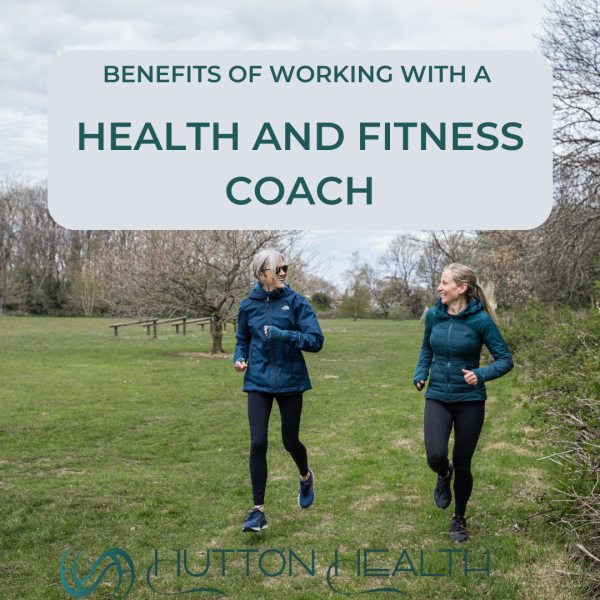 Hutton Health's monthly membership
Hutton Health's monthly membership is a great way to motivate yourself to take the first step to movement.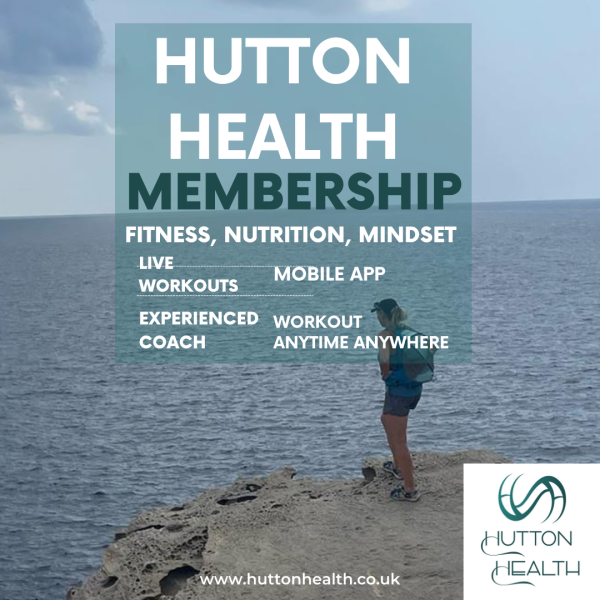 2. Accountability to keep you on track
Motivation can be in short supply at various points in your health and fitness journey. Working with a coach provides the accountability that can help keep you moving on the days when the sofa and Netflix are hard to resist.
It is easy to put off a workout or not follow through on your programme when you feel it won't affect anyone but you, but working with a coach means you aren't just breaking an appointment with yourself.
Working with a coach boosts your chance of following through on your workouts and committing to your plan as there is someone else on your health and fitness journey WITH you.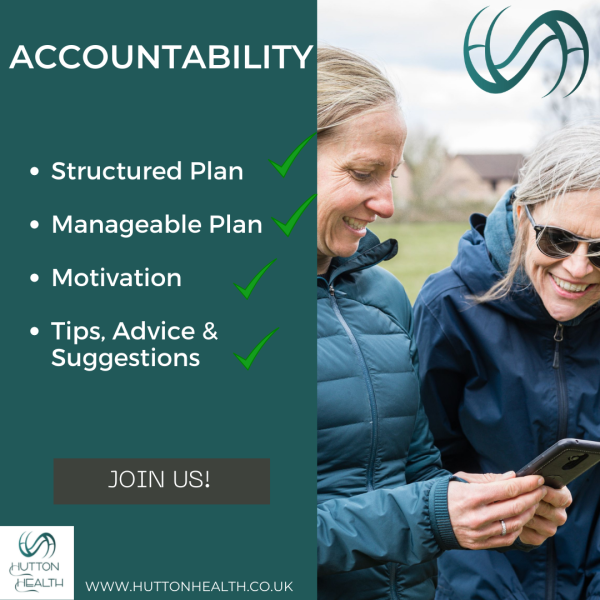 3.  A coach can help set realistic goals and timelines
It is easy to get caught wanting to make drastic changes to your health, fitness and lifestyle. Visions of your dream body, your ideal weight or your desired clothing size can lead to unrealistic goals and timelines that set you up for disappointment. 
Realistic health and fitness goals can help fuel your motivation and keep you on track on your journey to achieve them. If your timeline is too short, the chances of maintaining the required changes long term diminishes. A coach is able to set goals and timelines based on your lifestyle and current level of fitness. Basing your goals and programme on what you are able to commit to can set you up for long term success. 
Download Hutton Health's free GOAL SETTING WORKBOOK  
4.  Fast track your health and fitness results
A health and fitness coach can create a structured program based on your health goals. Whether you are looking to lose weight, increase your fitness, or improve your endurance or performance, a trainer can give you a plan that excels the progress toward your goal.
Great coaches understand the most effective path to your goal, especially considering your current lifestyle and the time and energy you are able to commit to achieving it. 
A great trainer will be committed to your progress and excited by progress that you make.
A health and fitness coach is your partner on your journey; from goal setting to motivating and supporting you with your program to celebrating your successes.
5. Improve your confidence and self-efficacy
We often place limiting beliefs on our achievements that keep us in our comfort zone.
A health and fitness coach can help push you out of your comfort zone to help you increase your confidence and to help you realise that you are capable of more than you would have believed.
Doing challenging things that are initially uncomfortable will expand your boundaries and achieve things you didn't think were possible. 
Accomplishing your health and fitness goals increases your self-efficacy, shows that you can commit to yourself, and that you can count on yourself when you face challenges in life.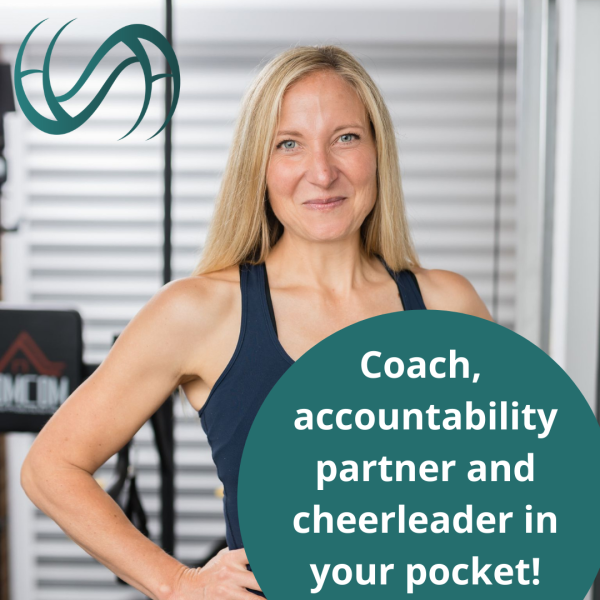 Invest in a health and fitness coach
Investing in a health and fitness coach can feel like a luxury with the pressures on time and finances, however, it can truly transform your mindset, your confidence, your health, and your body.  Hutton Health's monthly membership is a great, low cost way to have the support, accountability and motivation of a trainer as well as a structured program.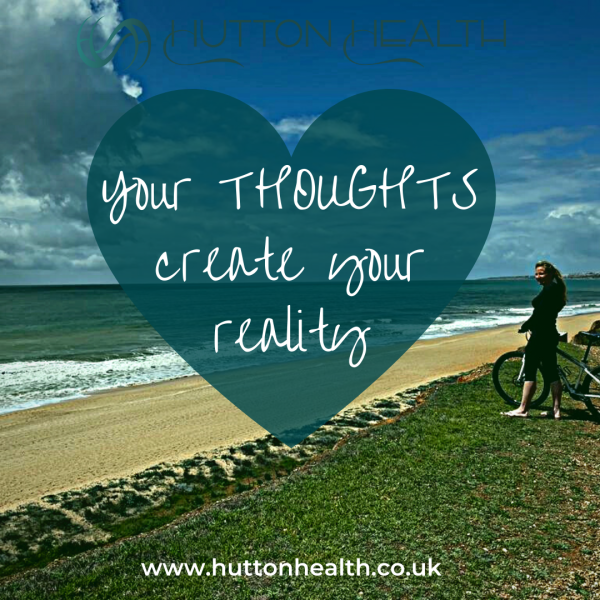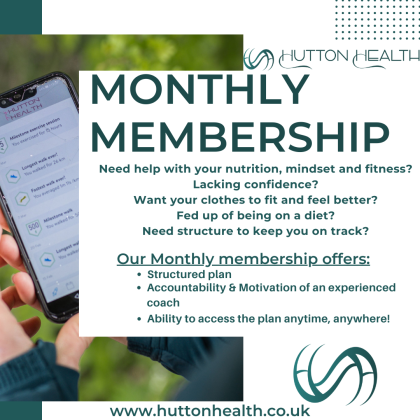 You may also be interested in: