Best At Home Exercises to Increase your Fitness and Lose Weight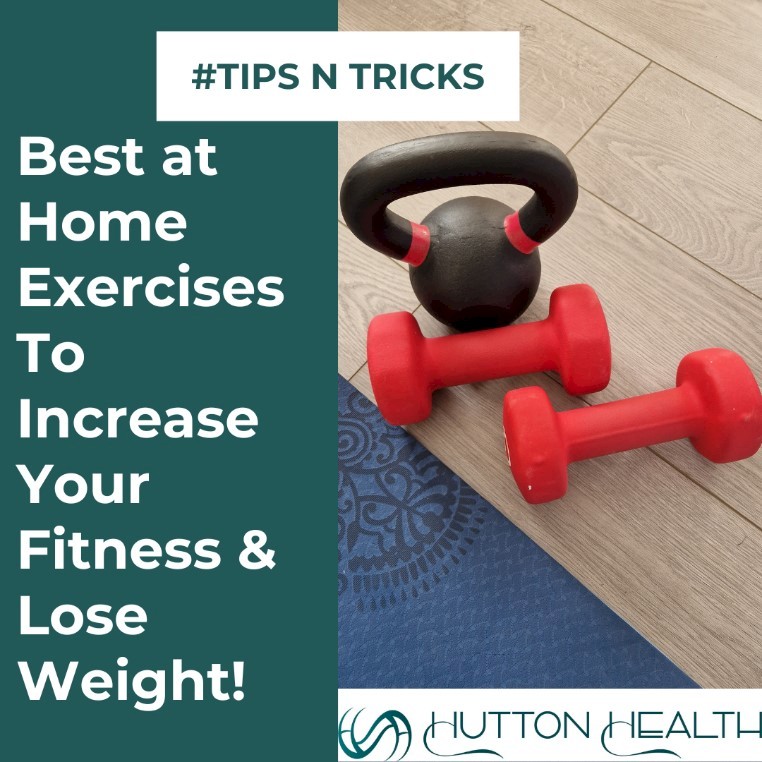 (This post may contain referral links. Please read my disclaimer for more info.). As an Amazon Associate I earn from qualifying purchases.
Best At Home Exercises to Increase your Fitness and Lose Weight
Table of Content:
What fitness equipment do you need to exercise at home?
Are there strength exercises I can do at home without weights?
7 tips to work out at home
How to find motivation to workout at home
Working out at home has become much more popular over the last few years. There are numerous benefits to exercising at home.
What fitness equipment do you need to exercise at home?
You do not need a lot of fancy fitness equipment or a lot of space to start exercising at home.
Here is a list of my top at home workout equipment to start strength training at home:
Medicine Balls
Benefits of medicine balls:
Great for all levels of fitness from beginner to advanced athlete
Can be used to improve strength, endurance and cardio
Don't take up much space
Help with stability and core strength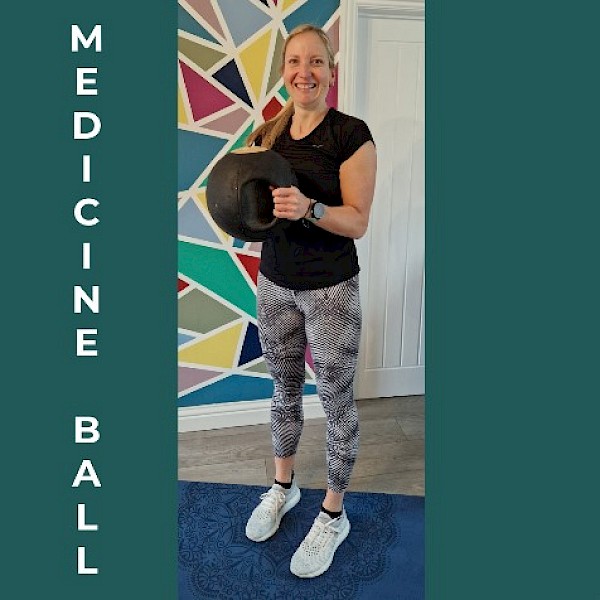 Dumbbells
If you invest in one piece of home fitness equipment, I would suggest getting a pair of dumbbells. I would recommend getting a few pairs with varying weights to allow you to adjust the weight depending on the exercise you are doing.
Benefits of dumbbells:
Help build strength
Easy to isolate muscle groups
Very versatile
Can be used for exercising for your entire body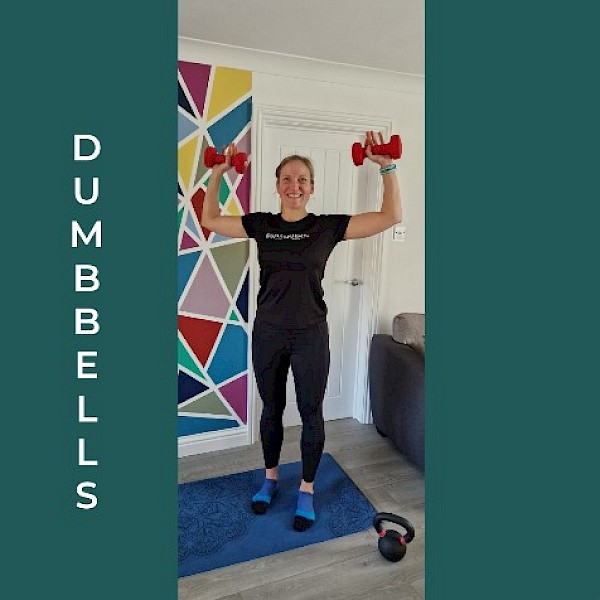 Resistance Bands
Resistance bands are easy to use and can be a great addition to a home gym. There are many types of resistance bands:
Bands with handles
Variety pack
Booty bands
Benefits of resistance bands:
Great for travel
Small and lightweight
Can be used for a variety of exercises
Kettlebells
Kettlebells come in varying sizes and weights. They are a versatile piece of fitness equipment to have in a home gym.
Benefits of kettlebells:
Good for stability and balance exercises
Easy to grip 
Versatile, can be used for a variety of exercises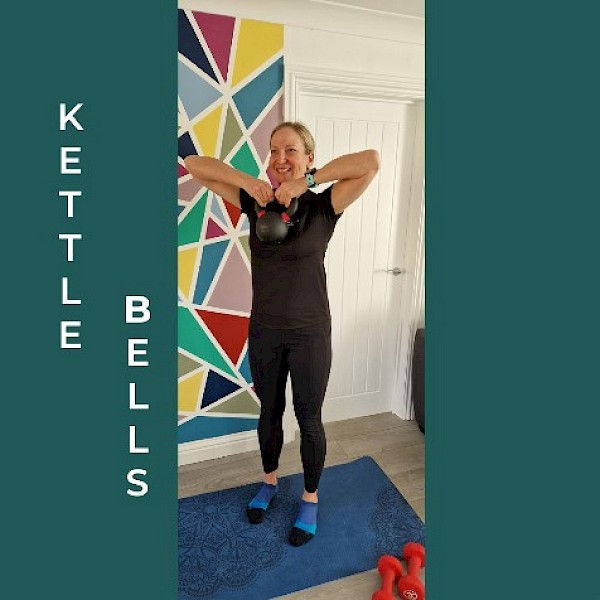 Yoga Mat
Having a good qualityyoga mat for your home gym can make floor exercises much more comfortable. There are many great yoga teachers available on YouTube (Yoga with Adriene has always been one of my favourites).
There are many benefits to stretching and yoga:
Improved flexibility
Stress reduction
Injury prevention
Great for building strength
Increases mobility
Improves stability
Improves balance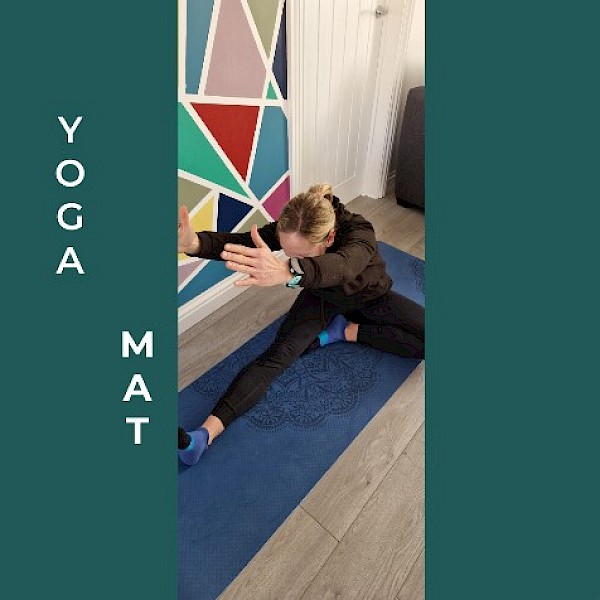 Are there strength exercises I can do at home without weights?
You can absolutely increase your fitness and improve your strength through bodyweight strength training. 
Examples of bodyweight strength exercises include:
Bodyweight squat
Press ups
Planks
Lunges
Ab curls
Here are some tips for making your bodyweight workouts more challenging:
Shorten your rest periods
Slow down the movements
Really focus on the muscle group you are working
Include full body moves that use multiple muscles at once
Hold poses for longer

7 Tips to work out at home
Take your home workout as seriously as you would a class at a commercial gym
You wouldn't skip a class that you booked and paid for at a gym. Treat your home workout the same way, as if you paid for it and can't get a refund.
When you are working out at home it is easy to cut your exercise session short or do fewer reps than intended. Push yourself as if there is a personal trainer in your house watching you exercise, counting each rep, tracking your effort.
Schedule your workout
Working out at home takes added discipline. Schedule your workout into your calendar in the same way you would book it if you had paid to attend a class at a gym.
Make a commitment to yourself for your home workout to be a non-negotiable time in your calendar.
Commit to fitness and weight loss goals
A goal can help keep you focused and committed to your home workouts. Post your goal where it is visible to you for added motivation.
Download Hutton Health's free Goal Setting Workbook to ensure you are setting effective health and fitness goals.
Be creative
You may not have all of the equipment you may see personal trainers and fitness professionals referring to when you are working out at home. Don't let this be a barrier to exercising at home.
Be creative with your home workout equipment. Tinned tomatoes, small children or filled water bottles can be great options for weights if you don't have a set of dumb bells at home.
Exercise with your family
Doing a home workout with members of your family can help inspire them to exercise and lead a healthy lifestyle as well. Connecting through movement can be a fun way to spend time together.
Exercising with family members allows you to motivate each other to workout at home.
Start small
If you are new to exercising and working out at home, start with small workouts, then add to them as you increase your health, fitness and confidence.
It is easier to find the motivation for a 10 minute home workout than an hour long bootcamp. Building a routine of exercising at home will be easier if you are committing to a shorter home workout to start.
Find an accountability partner
Group fitness classes at a commercial gym have the accountability of a gym instructor and the other participants in the class. Find an accountability partner to help keep you committed to your home workouts.
Hutton Health offers live online workouts 4 times each week. These are a great option for keeping you accountable to your home workouts and exercise.  
It is easy to put off your health and fitness goals to start next week, next month, next year…..but there are an abundance of reasons for starting your journey right now. Investing in YOUR body and YOUR health is the number one thing that you can do for yourself.
You don't need a gym membership or fancy equipment to lose weight and increase your fitness at home.
Feeling unsure how to begin including strength training into your exercise program from  home can be a barrier to starting to exercise. Hutton Health offers structured programs and the support, accountability and motivation of an experienced coach at your fingertips.
Decathlon offers a huge range of affordable equipment for home workouts!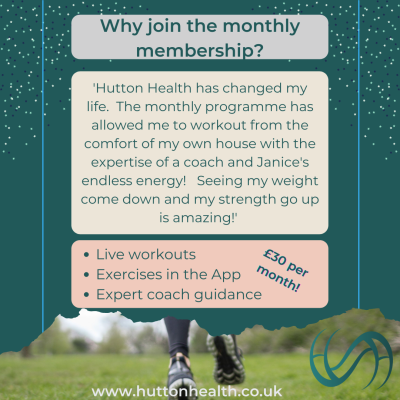 You may also be interested in: