Best Fitness Trackers/Smartwatches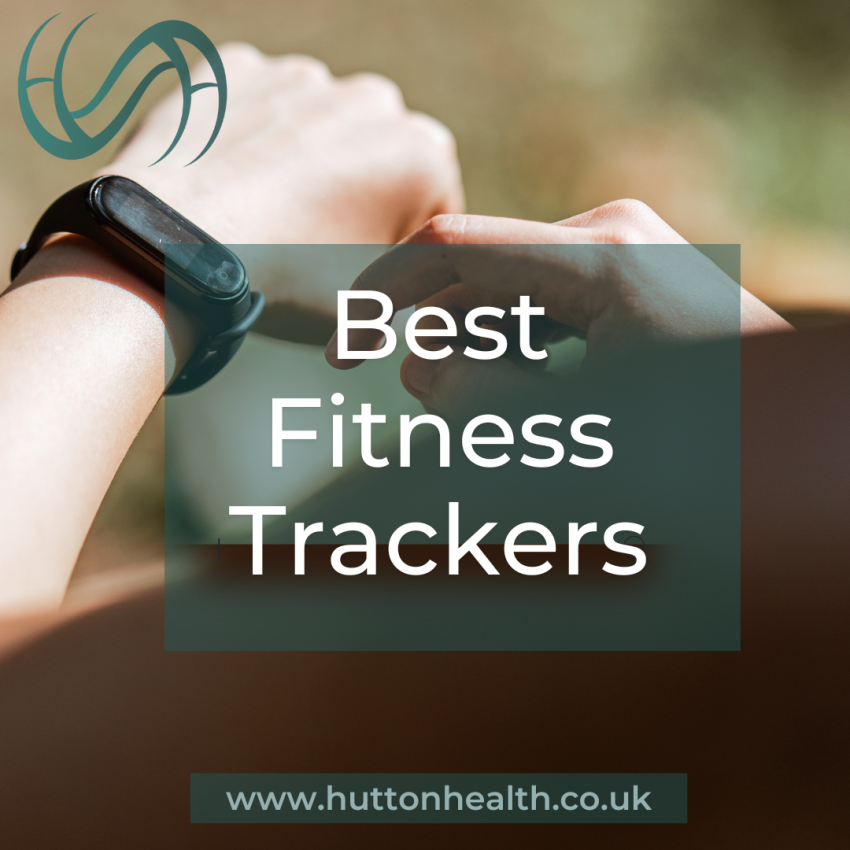 (This post may contain referral links. Please read my disclaimer for more info.). As an Amazon Associate I earn from qualifying purchases.
Are you looking for a way to track your fitness progress?
A fitness tracker or smartwatch is a great way to do just that. They come in all shapes and sizes, but they all have one common goal – to help you stay on track with your health and fitness goals.
Whether you're looking to lose weight, gain muscle, get a personal best in a sport or just get more active, a fitness tracker can help you achieve your goals. They provide real-time feedback about your activity level, heart rate, steps taken, and more. 
Fitness trackers can be incredibly motivating motivating – when you see how far you've come, it's easy to keep pushing yourself further. My fitness tracker doesn't leave my wrist. Even on my busiest days where I struggle to fit in an exercise session, the step counter is a source of motivation for me to reach my minimum target. 
In this blog post, we'll take a look at six of the best fitness trackers on the market right now and help you decide which one is right for you. Whether you are just starting your fitness journey or you've been working out for years, read on to learn more about these amazing devices!
Let's dive right in…
6 Best Fitness Trackers 2023: The Ultimate Showdown
1.   Fitbit Sense Advanced Smartwatch with Tools for Heart Health, Stress Management & Skin Temperature Trends
The new Fitbit Sense is the ultimate smartwatch for heart health, stress management, and skin temperature trends. With a battery life of 6+ days and a fast charge, it's always ready to go. Plus, it's compatible with both iOS and Android devices. 
The Sense uses advanced tools to monitor your heart health and stress levels. It also tracks your skin temperature so you can see any temperature changes over time. This is an incredibly useful feature if you're trying to manage a health condition or just want to stay on top of your overall health. 
The Fitbit app (available on both iOS and Android) gives you even more insights into your health. You can set goals, track your progress, and get support from the Fitbit community. 
If you're looking for a smartwatch that can do it all, the Fitbit sense is a perfect choice.
Check it out on Amazon
Pros
The Fitbit Sense Advanced Smartwatch is the perfect tool for managing your heart health. With its EDA Sensor and Stress Management features, you can monitor your stress levels and keep your heart healthy.
Con
While many customers love the Fitbit Sense Advanced Smartwatch, some feel that the price of the app is too steep. They would like to see the price lowered so that more people can afford to use this great tool.
2.   Garmin Venu 2 GPS smartwatch Slate Bezel with Black Case and Silicone Band
The Garmin Venu 2 GPS smartwatch is the perfect choice for those who want to stay active and healthy. This stylish watch tracks all your activities, including walking, running, cycling, HIIT, swimming, golf and more. Plus, its Health Snapshot feature gives you a quick overview of your current health status.
And with the Body Battery energy feature, you'll always know how much energy you have left to tackle your next activity.
Never miss a call, text, or social media alert with this handy watch, which also features a sleek Slate Bezel with Black Case and Silicone Band.
So whether you're looking to stay fit and active or just want to keep tabs on your health, the Garmin Venu 2 GPS smartwatch is the perfect companion for you.
Check it out on amazon
Pros
Preloaded workouts make it easy to get started with cardio, yoga, and more, while the ability to download up to 650 songs means you can always have your favorite tunes on hand. 
Cons
While some customers felt that the data shown on the Garmin Venu 2 GPS Smartwatch was probably accurate, others complained that it wasn't very reliable.
3.   Apple Watch Series 7 (GPS, 45mm) Smart watch - Midnight Aluminium Case with Midnight Sport Band
The Apple Watch Series 7 is a top-of-the-line fitness tracker that can keep up with your active lifestyle.
This watch is packed with features to help you stay connected, including the ability to take calls and reply to texts right from your wrist. Plus, with an always-on Retina display, you'll never miss a beat.
And for those who like to rough it up a bit, the Series 7 is made with the most crack-resistant front crystal and IP6X dust resistance.
It features a built-in blood oxygen sensor and app to help you monitor your health, as well as an ECG function to take your heart health into your own hands.
With high and low heart rate notifications and irregular heart rhythm alerts, you can be sure that you're always in the know about your health. Plus, the sleek Midnight Aluminium case looks great on any wrist.
So whether you're hitting the gym or taking a dip in the pool, this watch can handle it all. 
Check it out on amazon
Pros
This fitness tracker is dust resistant, making it ideal for people who want to track their fitness goals without worrying about the damage that can be caused by dust.
The tracker is also swim-proof, meaning that it can withstand being underwater for periods without being damaged.
4.   Google Pixel Watch – Android smartwatch with activity tracking – Heart rate tracking watch
The all-new Google Pixel Watch is now available. With a stylish and functional smartwatch design, this watch has a beautiful circular, domed look that is protected from scratches with Corning Gorilla Glass.
Plus, with built-in ECG capabilities, you can even track your heart rhythm for peace of mind.
Choose from a variety of bands to accessorize for every outfit and activity, or use the handy Google Wallet for contactless payments. Whether it's getting turn-by-turn directions using Maps or needing to know about upcoming events from Calendar, the Pixel Watch has you covered. S
Whether you're a seasoned athlete or just starting out on your fitness journey, the Google Pixel Watch is the perfect companion. 
Check it out on amazon
Pros
It's perfect for tracking your fitness and activity levels, as well as monitoring your sleep patterns. 
Never miss a beat with fast pair support for earbuds.
This fitness tracker watch is more than just a way to keep track of your fitness goals. It can also alert your trusted contacts in case of an emergency.
Cons
Although this smartwatch is perfect for many, some customers have faced freezing and hangups as a constant issue which can be frustrating at times.
5.   Amazfit Band 5 Smart Band Fitness Tracker with Alexa Built-in, 15-Day Battery Life
Who says being healthy has to be boring? 
The Amazfit Band 5 is the perfect fitness tracker for those who want to add a bit of personality and style to their workout routine.
This smart band not only tracks all your essential health metrics like heart rate, blood oxygen, and sleep quality but also comes with 11 different sports modes to help you customize your workouts.
And if that's not enough, it also has Alexa built-in so you can get real-time guidance and motivation during your workouts.
Amazfit Band 5 Smart Band also comes with Alexa Built-in, so you can get the latest news, weather, and more with just your voice. Plus, with a 15-day battery life, you'll always be connected.
Whether you're just starting on your fitness journey or you're a seasoned pro, Amazfit Band 5 is the perfect companion to help you reach your goals.
Check it out on amazon
Pros
With a 15-day battery life, you don't have to worry about running out of juice in the middle of your workout.
The Band 5 system tracks and predicts the female menstrual cycle, sending notifications and reminders as needed.
Cons
Some customers felt that the display size of the screen was very small and found it difficult to read the information on the band.
6.   Xiaomi Mi Smart Band 6 - 1.56'' AMOLED Touch Screen, SPO2, Sleep Breathing Tracking
The Xiaomi Mi Smart Band 6 is the perfect way to help you stay fit and meet your fitness goals! This stylish fitness tracker has all the features you need, including heart rate monitoring, sleep tracking, exercise tracking, and more. It features a 1.56-inch AMOLED touchscreen display that is bright and easy to read.
The Sleep Breathing Tracking feature tracks your sleep quality and provides valuable insights into your sleep patterns.
The 5ATM Water Resistant feature protects your smart band from water damage and the 30 Sports Mode options let you customize your fitness tracker to your specific workout needs, while the Fitness, Steps, Sleep, and Heart Rate Monitor features provide valuable data that can help you improve your overall health and fitness level.
Check it out on amazon
Pros
The 14 Days Battery Life ensures that you can use it for extended periods without having to worry about recharging it. 
The Ag+ antibacterial strap helps keep your skin healthy, while the advanced fitness tracking features help you stay on top of your fitness game.
So here are our Top 6 picks for the Best Fitness Tracker watch of 2023. Now let's take a closer look at the factors that you would need to consider while picking the best Fitness tracker watch.
Best Fitness Tracker Smart Watch Buyer's Guide
When it comes to fitness trackers, there are a lot of them on the market. How do you know which one is best for you? In this section, we will discuss how to choose the best one for your needs.
There are a few things to consider when choosing a fitness tracker: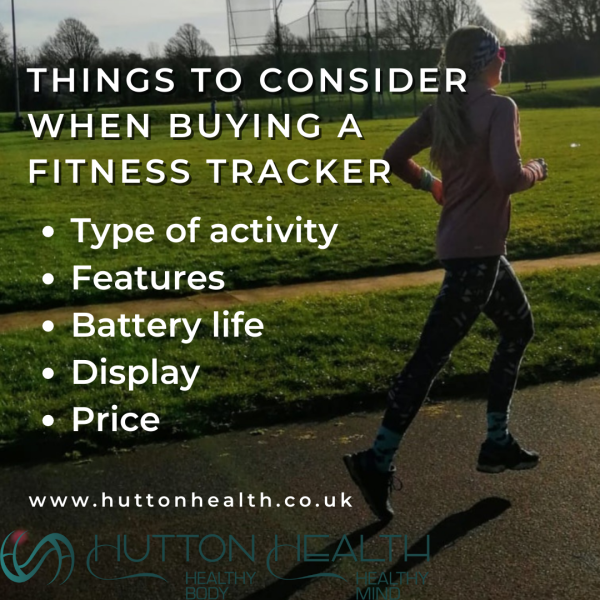 Type of Activity
The first is what type of activity you will be tracking. There are fitness trackers designed for specific activities such as running or cycling, and there are also all-purpose fitness trackers that can track any type of activity. If you know you will only be using the tracker for one type of activity, then you can narrow your choices down to the ones designed specifically for that activity.
There have been multiple times where friends have used the option of 'Shortest Route' for their smart watch to lead us back to the car when we have been lost on an adventure. I don't personally have this option on my fitness tracker, as I don't tend to spend much time with understanding the technology and features available.
Features
The next thing to consider is what features you want in a fitness tracker. Some people just want the basics such as step counting and calories burned, while others want more advanced features such as heart rate monitoring, GPS tracking, and sleep tracking. Consider what features are important to you and make sure the tracker you choose has them.
Battery Life
Another thing to consider is battery life. Some fitness trackers need to be charged daily, while others can last for weeks or even months on a single charge. If you don't want to have to worry about charging your tracker regularly, then look for one with good battery life. 
This may also be a consideration if you go on long hikes/runs/paddles/bike rides as the length of battery life on your fitness tracker is important for these longer adventures.
Display
Some fitness trackers have a display where you can see your stats, while others do not. If you like to be able to see your stats at a glance, then you'll want to choose a tracker with a display. However, if you don't mind checking your tracker's app for your stats, then a tracker without a display will be just fine.
Price
Finally, you'll need to consider your budget when choosing a fitness tracker. Trackers can range in price from under £50 to over £200. Choose the tracker that has the features you want without breaking the bank.
FAQs about Best Fitness Tracker
What is a fitness tracker?
A fitness tracker is a wearable device that helps you track your physical activity and fitness level. It usually syncs with a smartphone app to give you detailed information about your progress.
Why should I use a fitness tracker?
Fitness trackers can help you set and reach fitness goals, and they can also motivate you to be more active. Additionally, they can provide valuable information about your sleep patterns, heart rate, and other health metrics as well as track your athletic performance.
What is the best fitness tracker for swimming?
The best fitness tracker for swimming would be one that is waterproof and has a built-in accelerometer. Some of the newer fitness trackers on the market also have GPS capabilities, which can be useful for tracking your progress while swimming.
What is the best fitness tracker for running?
The best fitness tracker for running would be one that is lightweight and comfortable to wear, with a built-in accelerometer to track your progress. GPS capabilities can also be useful for runners who want to track their distance and pace.
Some smartwatches and fitness trackers allow you to build in your set session. By inputting your interval speed/distance/reps, the watch will guide you through your running workout.
What is the best fitness tracker for tracking steps?
The best fitness tracker for tracking steps would be one that has a built-in pedometer. Some of the newer fitness trackers on the market also can track your heart rate, which can be useful for monitoring your progress.
What is the best fitness tracker for tracking sleep?
The best fitness tracker for tracking sleep would be one that is comfortable to wear and can track your sleep patterns. Some of the newer fitness trackers on the market also can track your heart rate, which can be useful for monitoring your progress.
Conclusion
Now that you know a little more about fitness trackers and what to look for, it's time to find the one that's perfect for you. Whether you're looking for your very first fitness tracker or are in the market for an upgrade, we hope our buyer's guide and list of the best 6 fitness trackers have given you a good starting point. Be sure to comment below and let us know which one you chose (or are thinking of choosing) and how you like it!
We would love to hear from you!
Stay Fit... Stay Healthy...

You may also be interested in: